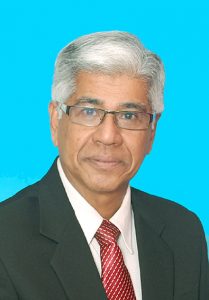 Ismail Md. Zain, PMP is a former "SPECIAL GRED B" Senior Lecturer,  Malaysian Institute of Teacher Education, Ipoh, Perak, Malaysia. Currently holding a post as  a Consultant  TUTOR, Department of Education, Utusan Malaysia.  He obtained his PhD in the area of instructional design at Universiti Sains Malaysia, Penang,  Malaysia in the year 1994.
Began his  career  in 1979 as a school teacher and later as a lecturer. Actively involved as facilitator,  speaker and motivator in various courses & workshops for students, teachers,  government  servants and corporates.
An author of several  books published, columnist in local newspaper,  guest speaker on local TV Talk shows, facilitator for Malaysia Smart School Programe organised by  MDeC & Iskandar Malaysia.
He presented papers in several national and internationl cenferences and awarded as Best Paper Presentation in Beijing and London 2015. Currently working on ASIE project – An Integral ASIE Instructional Design Model, an integrated approach in instructional planning for the 21st century learning & teaching environment.
He has been honored as an accomplished personality at the Center for Instructional Technology and Multimedia's, (Universiti Sains Malaysia, (USM) Penang, Malaysia) "Wall of Fame".
Ismail Md. Zain, PMP is the founder of ASIE Project.